How to Become a Licensed Home Inspector in Texas
Inspector Licensing
InterNACHI is currently working toward offering a qualifying education program that will be approved by the Texas Real Estate Commission (TREC). For more information on currently approved classes to become a Texas-licensed home inspector, visit the Texas Professional Real Estate Inspector Association (TPREIA) and speak with either Paul or Brenda Roebuck. They will help you with qualifying and continuing education questions, state examination, and state application process.
Texas/TREC has several different licensing types. For details, visit the Texas/TREC website.
Free Live Training Sessions
TPREIA-InterNACHI® are excited to invite you to join them for a FREE educational event near you worth 16 hours of TREC-approved CE credit. Each class will be held from 8 a.m. to 5 p.m. both days and will equip you with vital information to enhance your home inspections. Don't miss this free opportunity to further your professional development and stay current with industry trends!
New Braunfels (September 8-9, 2023 – 8 a.m. to 5 p.m.)
Houston (October 6-7, 2023 – 8 a.m. to 5 p.m.)
Waco (October 27-28, 2023 – 8 a.m. to 5 p.m.)
McKinney (November 3-4, 2023 – 8 a.m. to 5 p.m.)
Free, Online Continuing Education Courses:
InterNACHI® members may take any free, online course approved by Texas/TREC. For a list of CE Courses approved by Texas/TREC, to to InterNACHI's Course Catalog and select "Texas" under "Filter by Approvals" on the left. As of 2020, students can only take a maximum of 16 credits in any single category for renewal.
To view TREC's approvals of InterNACHI's courses and classes, please visit the TREC website and search for "internachi."
Free, Online TREC-Approved Courses
InterNACHI is a Texas/TREC-approved course provider for Inspector Continuing Education (ICE).
InterNACHI® is a home inspector college. Read more at internachi.edu.

InterNACHI® is a Continuing Education CE Provider (#10026) and we're listed on the

TREC website

. Search for "internachi."

InterNACHI® is a Real Estate CE Provider (#10026) and we're listed on the

TREC website

. Search for "internachi."

InterNACHI's Paul Roebuck and Ben Gromicko are Qualified Instructors.
Texas Certificates of Completion for CE
Once you complete a Texas-approved online course through InterNACHI®, you can expect us to submit your credits to TREC. Here's a helpful how-to video to
download a Texas Certificate of Completion
for your records.
TPREIA, Your Local Texas Chapter and Contact
Partner Schools
For a list of local partner schools who provide home inspector training classes, please click here.
Insurance for Texas Home Inspectors
To become a licensed home inspector in Texas, individuals must meet certain requirements for adequate insurance coverage. InterNACHI® members are eligible for discounts and enhanced coverage. Visit
nachi.org/insurance
for information on how to sign up.
Radon Tester Certification (online & free for members)
Although there are no state regulations for radon testing in Texas, the Texas Radiation Control Program recommends that the public hire an NRPP-certified professional (as of December 2014).
Visit the Texas website for details
.
Wood-Destroying Organism (WDO) Inspections
Under the home inspector license issued by TREC, the inspector MAY NOT comment on whether termite infestations exist. They should comment on visible damage regardless of the underlying cause and note it as a deficiency in their report, but may not assess that the damage was specifically caused by wood-destroying insects.
A person who reports on wood-destroying insects must be licensed by the state as a wood-destroying insect inspector. These licenses are issued by the Texas Structural Pest Control Service of the Texas Department of Agriculture at
www.texasagriculture.gov
A home inspector:
must not identify pests in their inspections;
must not write inspection reports that identify pests; and
must not make recommendations in regard to an infestation.
Commercial Property Inspections
Become an InterNACHI® Certified Commercial Property Inspector. The online training and certification is free for members.
Visit Certified Commercial Property Inspectors Association (CCPIA) for additional commercial inspection training and resources.
Mold Inspections in Texas
Discounts on Texas Attractions (for members only)
Hands-On Training at House of Horrors®
Experience world-class inspection training and InterNACHI® member events at our House of Horrors® locations in Colorado and Florida. The InterNACHI® House of Horrors® is an entire house with 1,000 defects built under our roof. Register for a free event, take training, test-drive inspection tools, attend an inspector chapter meeting, and inspect the House of Horrors®. *This training does not count towards Texas required licensing.*
Real Estate Cards (free for members):
Texas-licensed real estate agents can attain free Continuing Education credits by following the directions on the real estate cards. Members can hand out these cards to real estate agents, which explain how to log into the free courses.
When an agent logs into a course and enters the member's ID number, the member is automatically emailed. The first slide of the course is the member's contact information.
Home Energy Inspector (online & free for members)
Business & Marketing (online & free for members)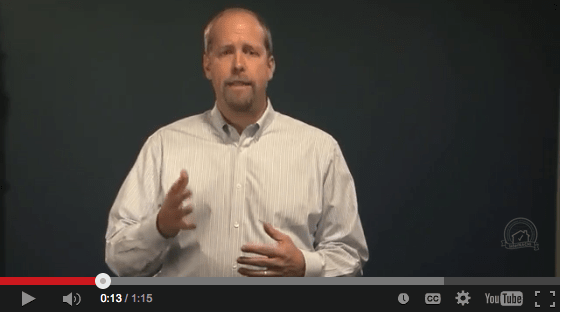 Everything You Need, All in One Place
Membership Benefits (free for members)
Archived Documents
InterNACHI has many free, online courses approved with Texas TREC. To find TREC approved CE courses visit our
education page
.